Projects Quick, Cool, Service
Projects
Independent Refrigeration Services, Inc.
Falling Film Chiller Installation
Bakery Facility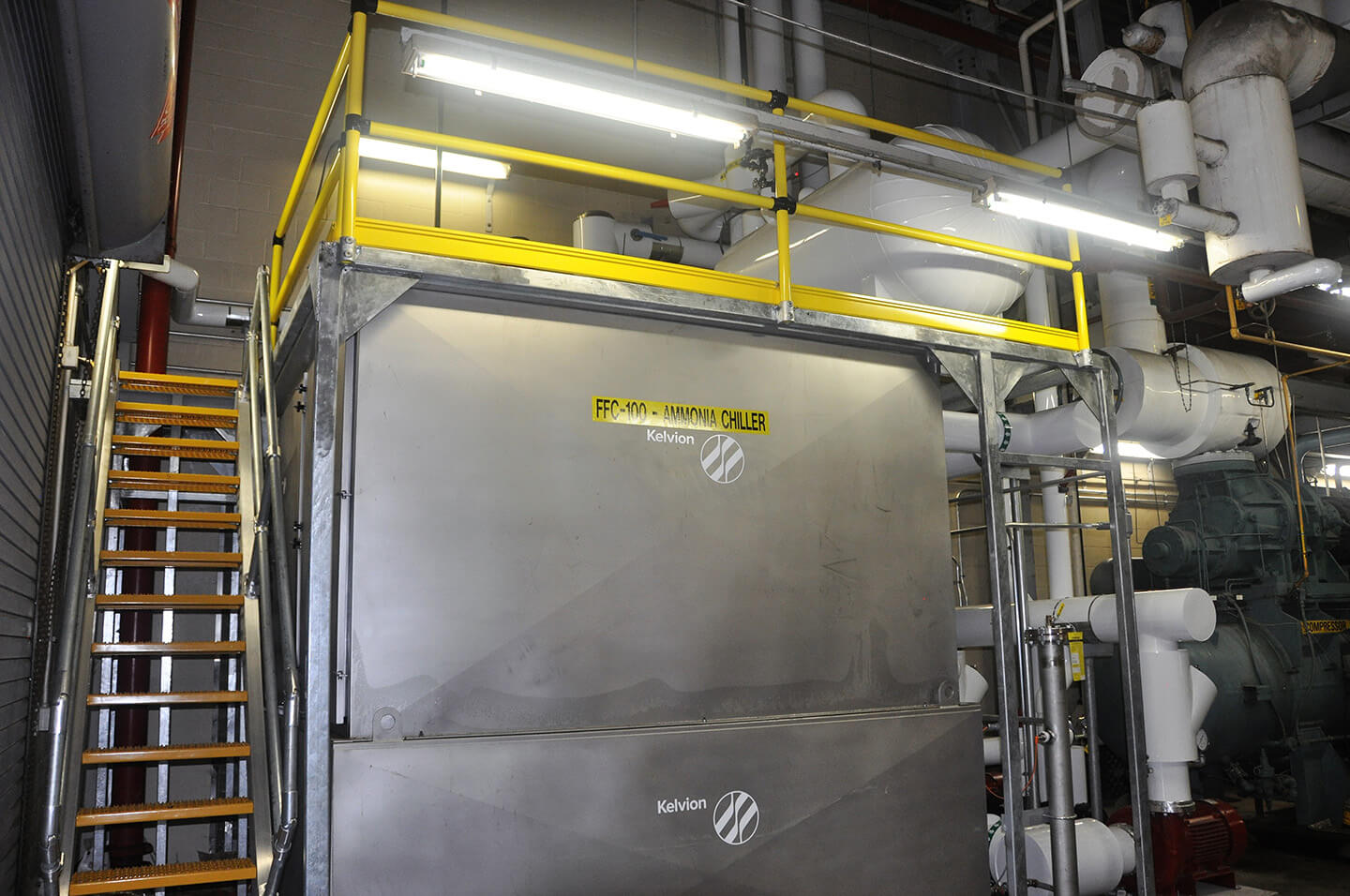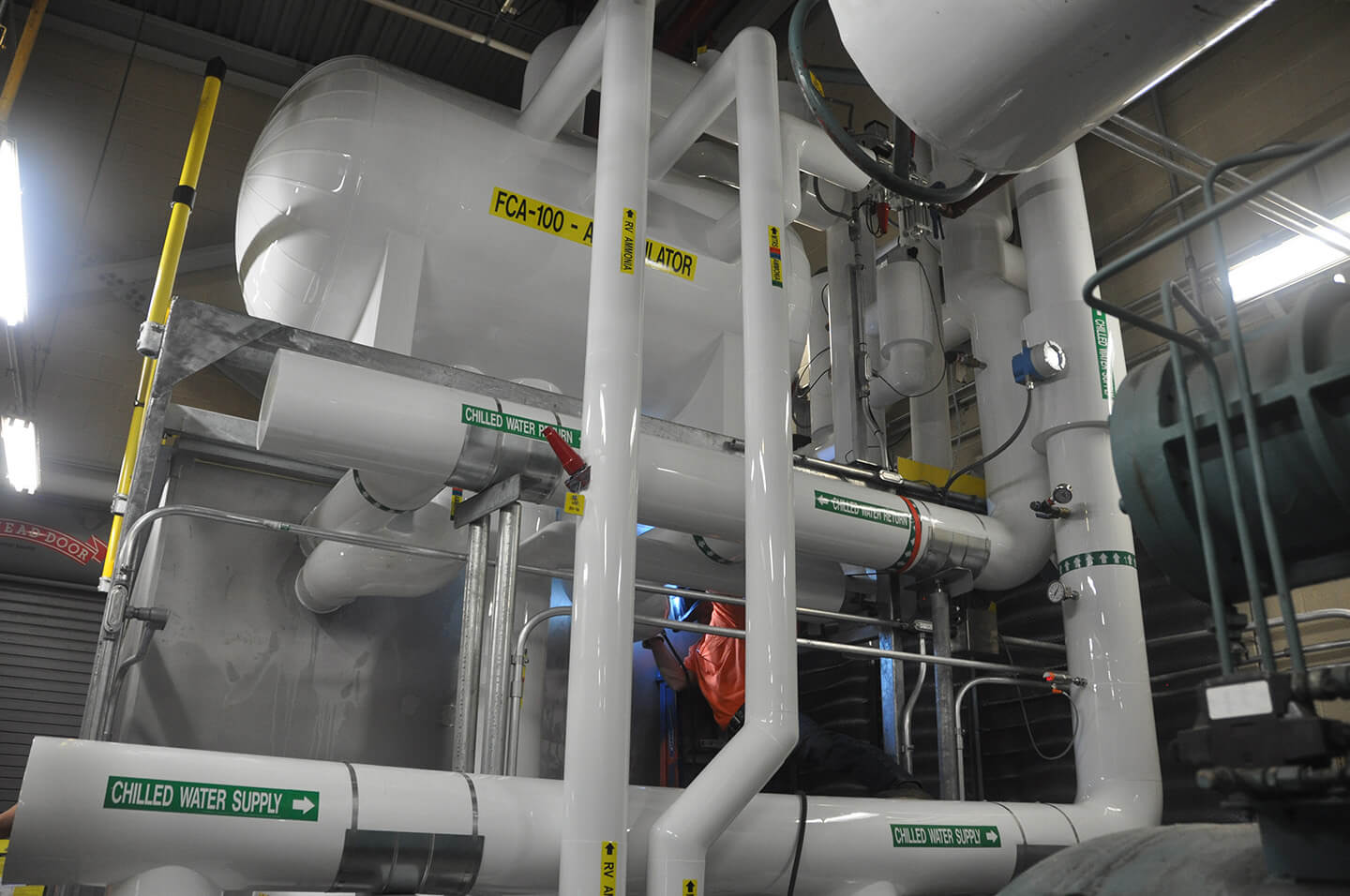 Independent Refrigeration installed a new Falling Film Chiller to replace an old Rooftop Ice Builder. The ice builder was inefficient due to age and needed to be replaced. A new Falling Film Chiller rated for 284 TR Ammonia and capable of providing 500 gpm of 34°F chilled water and 2,502,000 BTUH heat removal was installed in the engine room including an integral sump and ammonia surge drum. New chilled water pumps were included to replace the existing pumps. The chilled water return line included an integral self-cleaning filter system. The project was completed turn key including all equipment installation, ammonia tie-ins, pipe insulation, access catwalk/ladders, rigging, electric, controls, start-up and demo of obsolete chiller system. To maintain the production needs of the facility, all installation was performed in such a way as to maintain operation of the existing equipment until the new chilled water system could be installed, tested, and commissioned.
Close
New Ammonia Refrigeration System
Vegetable Processing Facility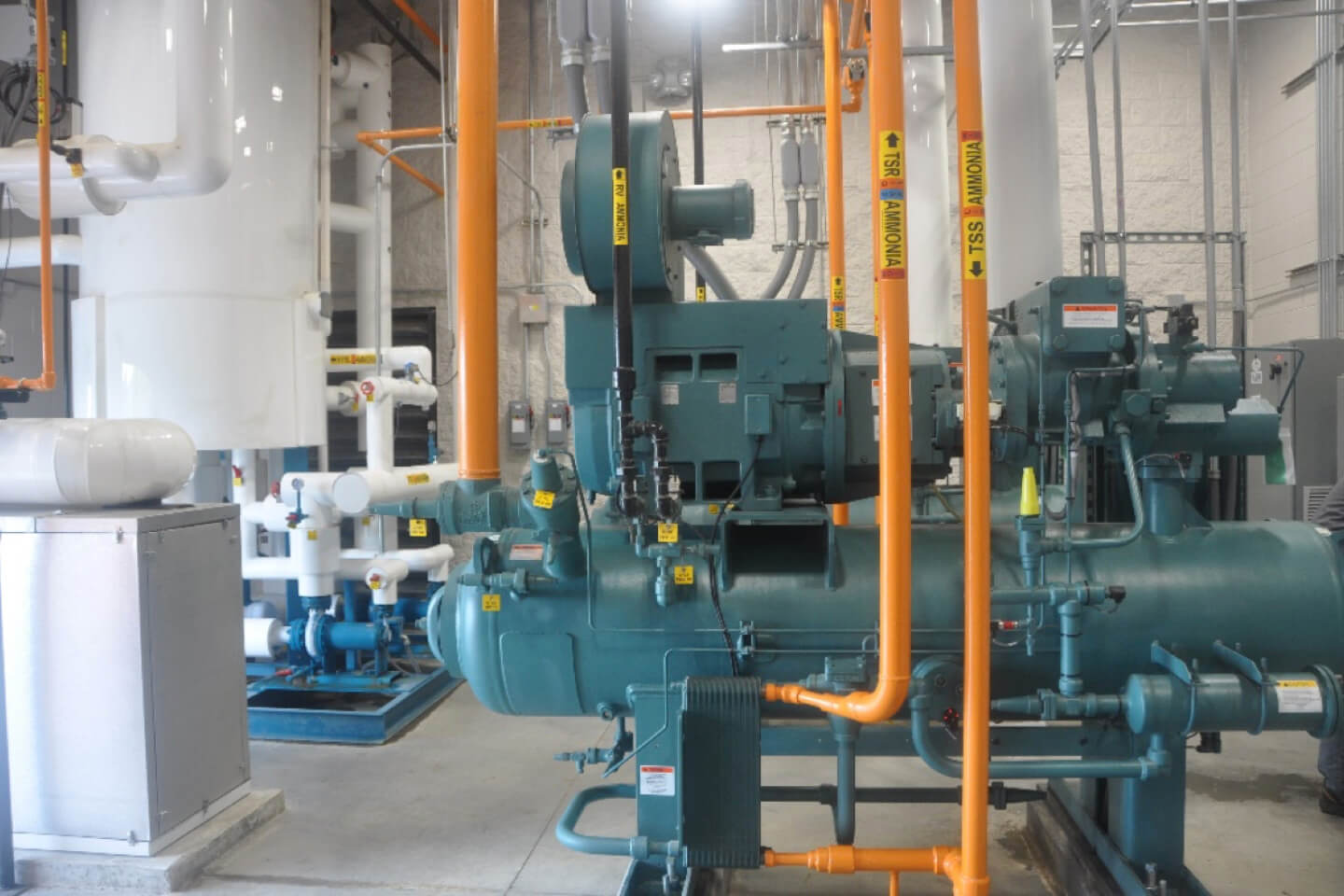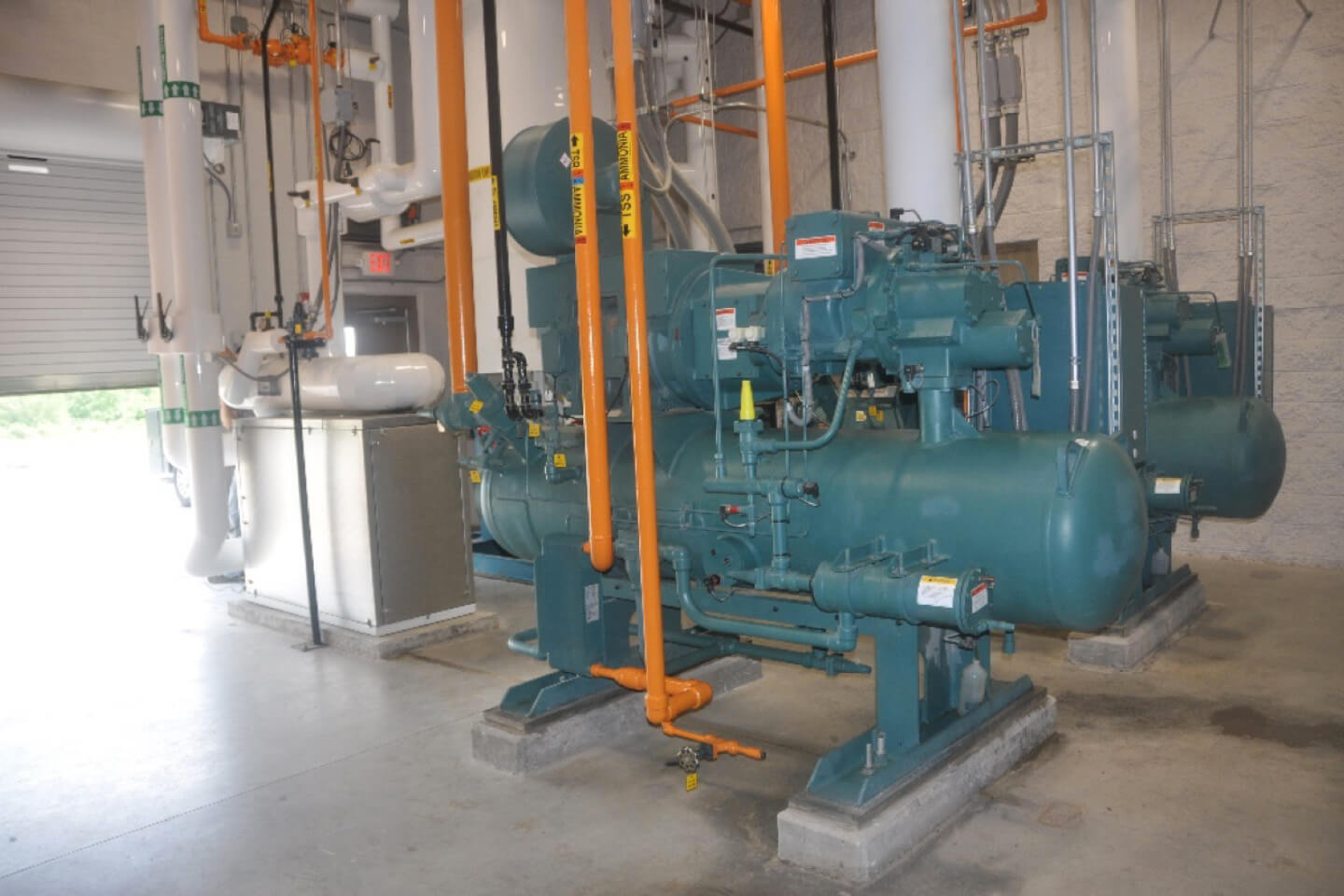 Recently, Independent Refrigeration Services had the honor to design and build a new state of the art ammonia refrigeration system at a vegetable processing facility. The design included a large processing room, raw storage for multiple types of products, finished goods storage, a shipping/receiving dock, and a glycol chiller production loads. IRS supplied all the refrigeration equipment including a variable speed screw compressor, stainless steel evaporators, central control system, pumped glycol system for processing loads, and a makeup air unit for positive pressurization of the production area. This project was particularly challenging due to the construction occurring around the customers day to day operations. The work was completed ahead of schedule with no interruption to the customer's processes.
Close
New Blast Freezing Facility
Poultry Processing Facility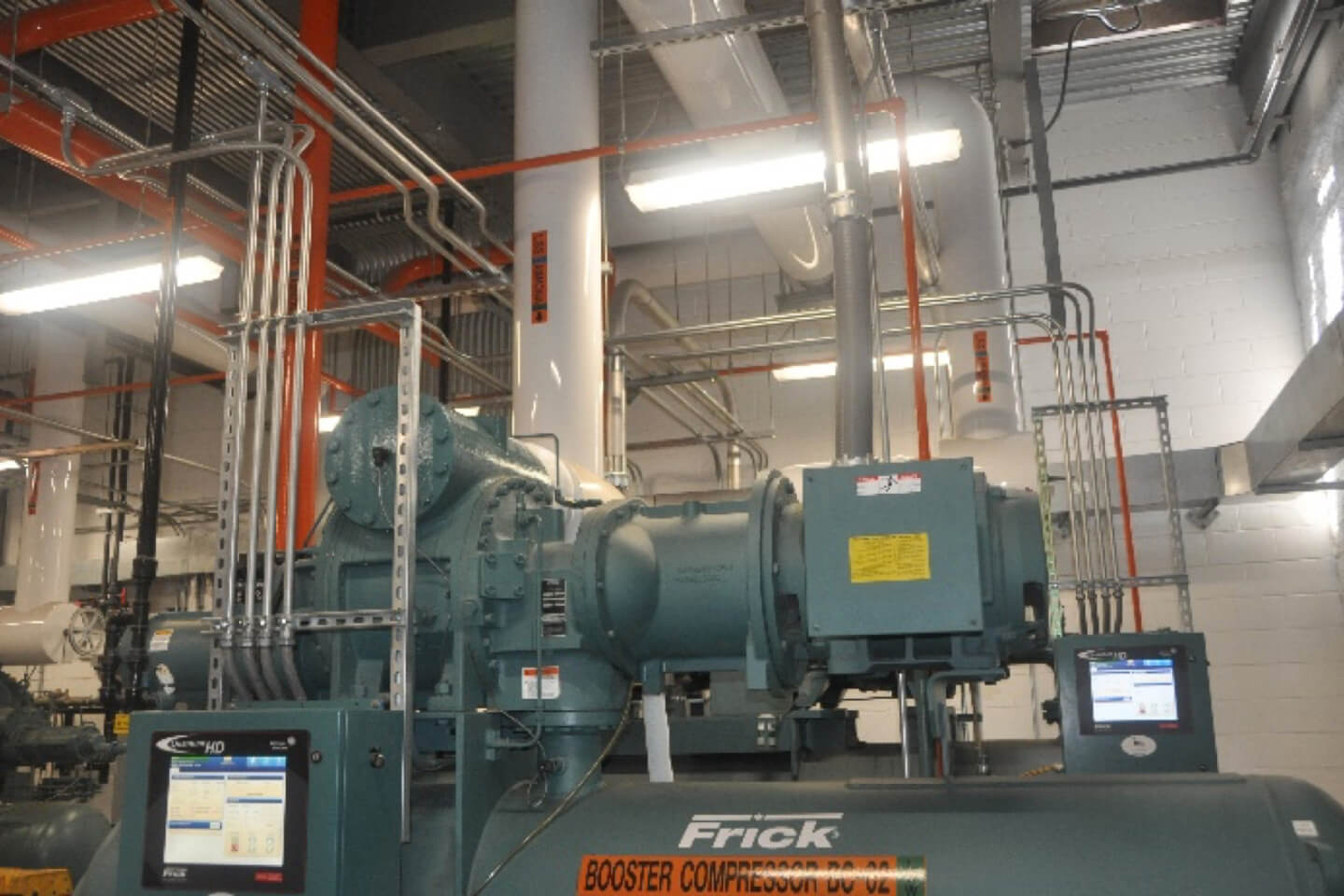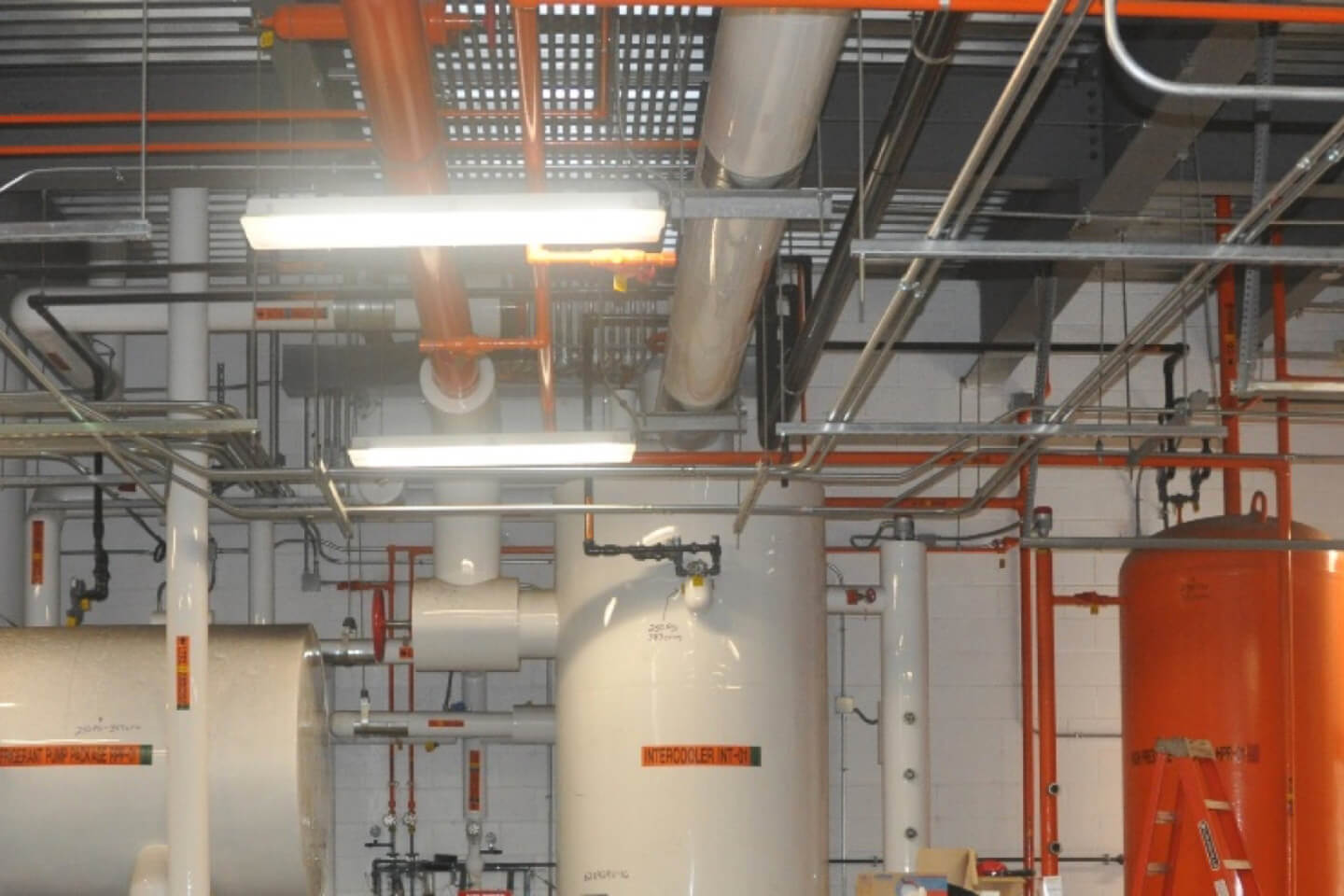 Independent Refrigeration had the pleasure to design and install a new standalone ammonia refrigeration system for poultry blast freezing at a local facility. The design included eight (8) blast cells which are capable of blast freezing nearly a half million pounds of product in a 24-hour period, transition cooler, corridor freezers, and a shipping/receiving dock. IRS supplied and installed all the major equipment for this project including compressors, evaporators, vessels, and a central computer controls system. This system also utilizes recovers waste ammonia discharge neat to warm the recirculated glycol underfloor warming system under the freezers.
Close
Grocery Storage Recent Freezer Expansion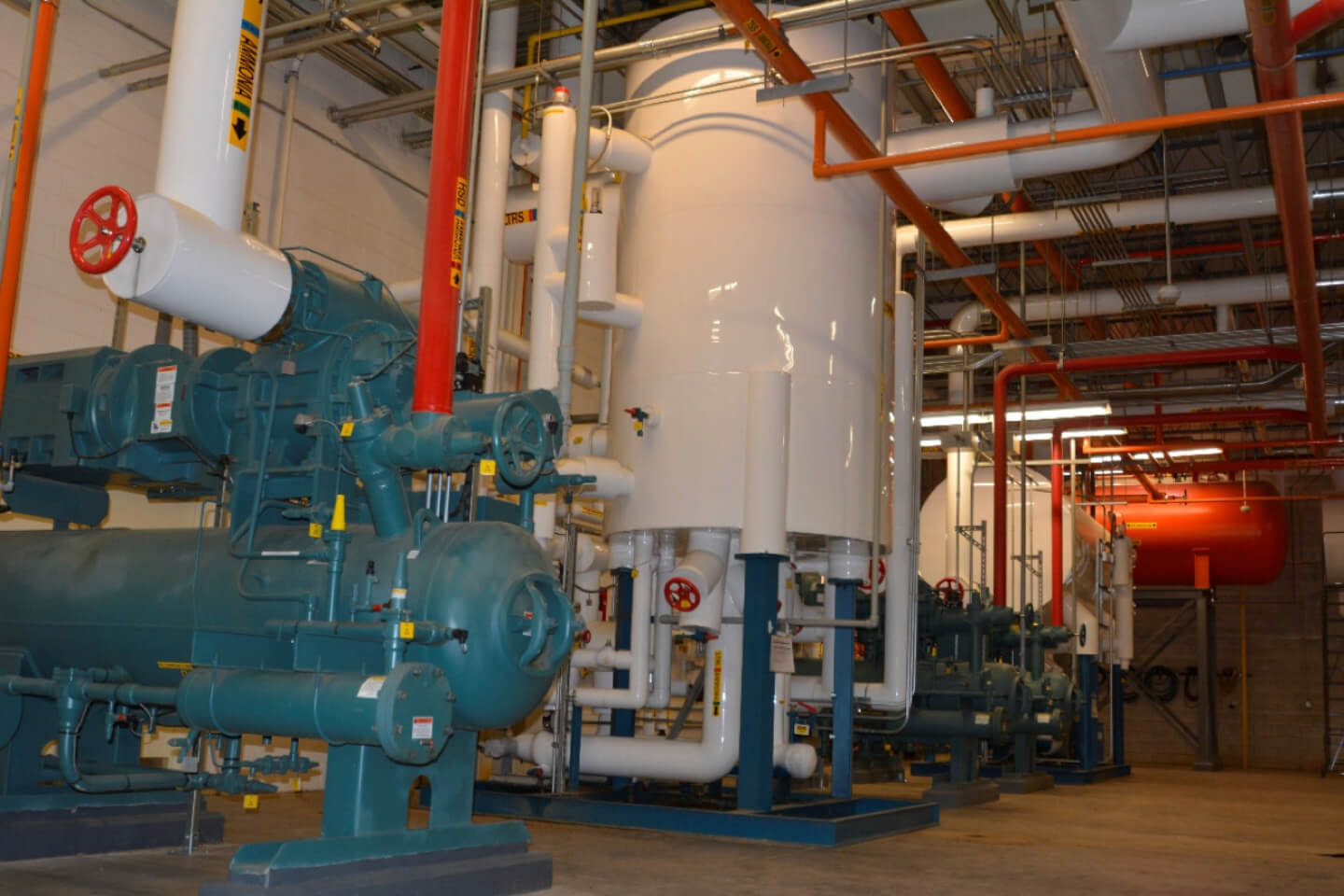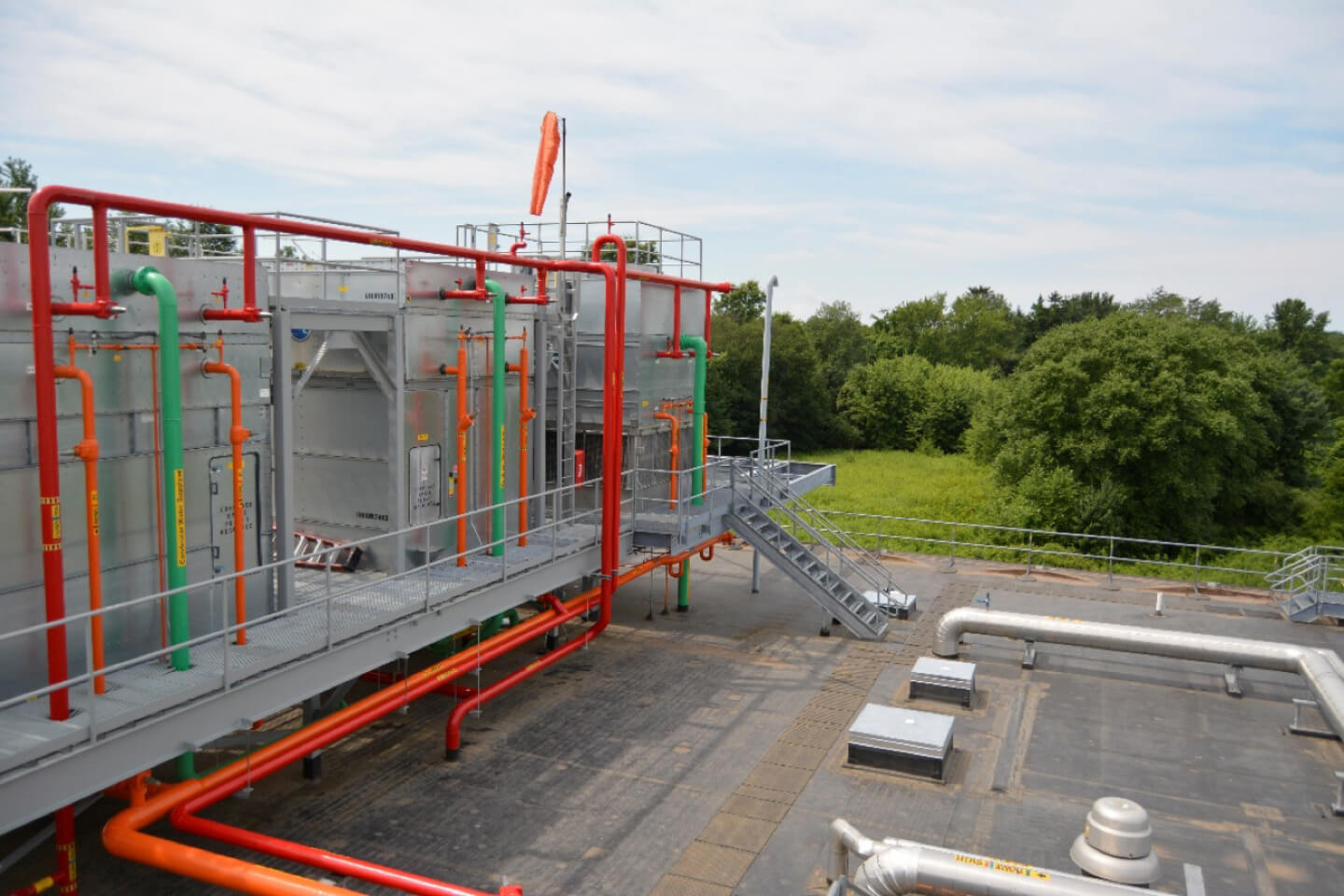 Independent Refrigeration Services just completed a recent 100,000 square foot freezer expansion at a local distribution center. This project included supplying a new screw compressor package, re-designing an existing recirculator vessel's canned refrigerant pumps, routing new stainless steel low temp refrigerant mains, penthouse style evaporators, and underfloor warming system. Prior projects at this facility have included converting numerous storage areas (Ranging from +55˚F to -17˚F temperatures) from R-22 refrigerant to ammonia service. In conjunction with these projects have been vessel, compressor, condenser, air unit installations, HVAC glycol chillers and major controls upgrades all while keeping the facility running, not disturbing the customer's daily operations.
Close